Workshop/webinar on using Earth Observation Technologies in Sea Fisheries, Monday 9th July 2018, Harwell, Oxfordshire and online via webinar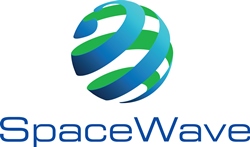 The SpaceWave project is hosting this free event to explore how Earth Observation technologies can provide opportunities, challenges and solutions for your business in the field of monitoring and surveillance of sea fisheries. The event will take place on Monday 9th July 2018 at the Satellite Applications Catapault, Harwell Oxfordshire, 10:30 to 12:30 BST (11:30 to 13:30 CET).
The event will facilitate a group of experts, stakeholders and organisations and SMEs are invited to listen in, participate and share their own expertise and experience.

The workshop will last around 2 hours and can be attended in person or via webinar online. The workshop will be led by Jonathan Williams at MSE jw@mseuk.org and Sean McCarthy at Catapult Sean.McCarthy@sa.catapult.org.uk

The workshop will explore the following:

* Overview of the SpaceWave project

* Market need for new fisheries solutions

* Key challenges for satellite applications including combating IUU fishing, Managing stocks and ecosystems, provenance of seafood supplies to consumers

* Market case study looking at the Blue Belt Programme

* Application case study looking at Ocean Mind

* Open Forum which will be a facilitated discussion looking at priorities for businesses, challenges (both market access and technical), SpaceWave assistance, next steps.

Register below for full details of the event together with login details for attending via webinar.

The event is taking place at Satellite Applications Catapult, Electron Building, Fermi Avenue, Harwell, Oxfordshire OX11 0QR on Monday 9th July, 10:30 to 12:30 BST (11:30 to 13:30 CEST. Webinar attendance also possible.

This event is one of a series of 4 taking place. Details of the other events can be found in the events listing.



Posted 2018-06-08 10:56:39
« Ongoing projects