Opportunity for SMEs working in Earth Observation technologies to join funding and support programme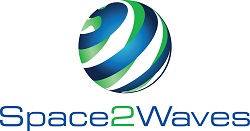 Marine South East is able to offer SMEs working in developing innovative products and services in the Earth Observation sector to join an internationalisation programme offering support and funding.
Space2Waves is an EU funded project which has launched an 'Internationalisation Programme' to accelerate the use of Earth Observation technologies and services in the marine and maritime (Blue Growth) sectors.

30 SMEs will be selected through an open call to take part in:

* a training programme with workshops focusing on space and blue growth markets and opportunities

* participation in a 3-5 day business mission to Australia, Canada, South Africa or the USE to meet with potential local partners and customers as well as visits to relevant businesses.

* financial support up to Euro1250 to assist with the mission costs

In order to take part in the programme companies must:

* Be an SME according to the European definition
* To be working in space-based products and services with possible application in one of the Blue Growth sectors of fisheries, aquaculture, EEZ surveillance, climate change, port infrastructure and maritime transport.

More information will be launched in October - please visit https://www.aerospace-valley.com/actualites/call-expression-interest-join-space2waves-internationalisation-programme for more information about the launch of the opportunity.

Or email space2waves@aerospace-valley.com

The deadline for applications is 5th November 2020.

Applications will be assessed on the following criteria:

* SME international strategy and ambition
* SME readiness to go global
* Priority will be given to SMEs in UK, France, Greece, Italy and Portugal

The trade missions are planned to take place between February 2021 and May 2022.

Send this story to a colleague
Posted 2020-09-23 14:29:20
« Back to news

Subscribe to our monthly newsletter &nbsp&nbsp