Knowledge Transfer Network launched new identity and 5 year strategy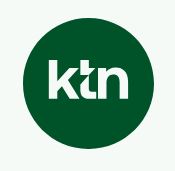 Innovation is critical to solving the challenges facing business and society. The Knowledge Transfer Network (KTN) exists to create the connections and collaborations that accelerate innovative ideas into real-world solutions.
Working in collaboration with businesses and others across their diverse network, KTN are committed to driving not only economic, but also societal and environmental change through innovation.

The world is facing some huge challenges; climate change, Covid-19, access to healthcare, trade and investment, the future of global finance and online security - to name a few. Each of these challenges presents opportunities for innovation and the UK, working collaboratively between research, business, policy and investment, is well-placed to combat these locally, nationally and globally.

To find out more, visit the new website at:

https://ktn-uk.org/news/ktn-unveils-its-ambitious-five-year-strategy/

or join the conversation online at #connecting4change.


Send this story to a colleague
Posted 2020-08-18 11:31:30
« Back to news

Subscribe to our monthly newsletter &nbsp&nbsp