MMO webinar on South East Marine Plan Consultation, 13th February 2020, online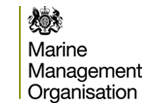 Following the announcement that the Marine Management Organisation (MMO) is hosting a public consultation on Regional and National Marine Plans, the MMO is running webinars on the proposed plans to assist those stakeholders who need to engage in the Regional Marine Plans Consultation.
The webinars will run for an hour and cover the following areas.

* An introduction to the MMO
* An introduction to Marine Planning and the journey so far
* The consultation and how to respond
* Implementation and how to use the plans

They are open to any individual or organisation and do not require any downloads or additional software. The schedule for the webinars is as follows:

30/1/20 10:30 - 11:30 National
Note: Open to all, but content aimed at national authorities and organisations.

4/2/20 10:30 - 11:30 South west

5/2/20 10:30 - 11:30 North west

11/2/20 10:30 - 11:30 North east

13/2/20 10:30 - 11:30 South east

If there are a number of people joining a webinar the MMO asks that you register as a single participant to avoid overloading. To take part register at the following link:

https://www.eventbrite.co.uk/e/marine-planning-draft-consultation-webinars-tickets-90123342343

The joining details will be emailed to you.

These webinars will assist in understanding and engaging with the consultation process which may impact your business, for this reason taking part and responding to the consolation is essential. Once finalise and published the plans will have legislation which may affect you day-to-day operations. This is your opportunity to put your business needs and concerns forward.

Send this story to a colleague
Posted 2020-01-24 12:56:03
« Back to news

Subscribe to our monthly newsletter &nbsp&nbsp