British Marine Expo, 4th-5th February 2020, Southampton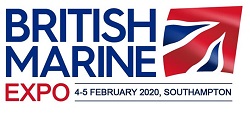 The British Marine Spring Expo 2020 takes place between 4th and 5th February at The Ageas Bowl in Southampton.
Join the industry for a packed two-day schedule of keynote talks, great networking and trade opportunities. Highlights include:

* FREE BM Talks: Including social media marketing, Brexit preparations, cyber security, environmental opportunities, market segmentation, managing change, apprenticeships and much, much more.

* Superyacht UK Technical Seminar; follow the link for more information https://britishmarine.co.uk/Events-and-Courses/2020/February/EVT11772-Superyacht-UK-Technical-Seminar

* British Marine Trade Association Awards Dinner, in association with Marine Industry News;

* Meet the Buyer; information coming soon

British Marine members will also be exhibiting a wide range of products and services within the all new Trade Connections Area, which is open to all and free to visit from 9am each day.

Find the full schedule of events at the following link:

https://www.eventbrite.co.uk/e/british-marine-spring-expo-2020-registration-85101628261

Contact aburnand@britishmarine.co.uk if you're interested in becoming the Expo's official media partner.

Send this story to a colleague
Posted 2019-12-19 17:02:20
« Back to news

Subscribe to our monthly newsletter &nbsp&nbsp