Marine Surveyor Apprenticeships win Government Approval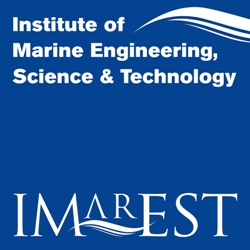 An industry-backed initiative led by the Institute of Marine Engineering, Science & Technology (IMarEST) to develop a four-year degree-level apprenticeship for those who aspire to become professional marine surveyors, has been formally approved by the UK government's Department for Education (DfE).
In recent years, employers such as classification societies, P&I Clubs and other specialist insurers, as well as governmental bodies like the UK's Maritime Coastguard Authority (MCA) have struggled to recruit and retain competent seafarers and other surveyor candidates. They increasingly have to import talent from overseas.

To address the problem, an alliance of industry partners coalesced into the Trailblazer Group with the aim of creating an apprenticeship programme.

The apprenticeship takes candidates with relevant A-level qualifications or equivalent and provides them both academic studies and specialist practical training to produce competent and self-reliant surveyors at the end of the four-year programme.

The DfE granted the apprenticeship the highest band of financial support to employers, allowing them to spend up to £24,000 towards the education and training expenses per candidate over the four year programme. In contrast to outsourcing the training to a third-party, an apprenticeship gives employers far greater scope to 'mould' surveyors throughout the four-year programme.



Send this story to a colleague
Posted 2019-11-18 15:11:31
« Back to news

Subscribe to our monthly newsletter &nbsp&nbsp