Innovate UK Innovation Loans - deadline for applications 27th November 2019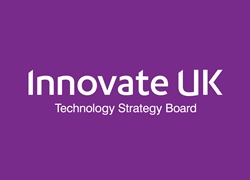 Whether you are a micro, small or medium sized enterprise, you could benefit from a loan of between £100,000 and £1 million from Innovate UK. Innovate UK has a total of £10 million to fund innovation projects.
If your idea or concept is game changing, has a real disruptive element, has a clear route to commercialisation and will make an economic impact, read on.

The Innovation Loans scheme aims to provide finance that is affordable, patient and flexible for later-stage innovation projects. To find out if you are eligible to apply for a loan of up to £1 million please follow the link:

https://tinyurl.com/y33tnbhf

What are the timelines for projects?

Projects should last up to 5 years. Projects lasting up to 3 years can focus on late stage research and development (R&D), while those lasting an additional 2 years will focus on establishing a clear route to commercial success.

You will need to get your application in before Wednesday 27 November 2019 12:00pm.



Send this story to a colleague
Posted 2019-10-11 12:42:55
« Back to news

Subscribe to our monthly newsletter &nbsp&nbsp