Offshore Wind Growth Partnership; Funding Opportunities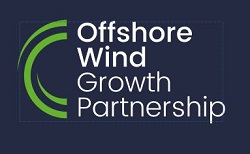 The Offshore Wind Growth Partnership (OWGP) has released its first funding pot totalling £400,000 for projects that aim to improve the competitiveness of the existing UK supply chain and encourage the development of new products and services for the sector.
Launched in June 2019, the OWGP is a key part of the Offshore Wind Sector Deal between industry and Government. Funded by the Offshore Wind Industry Council (OWIC) and delivered by the Offshore Renewable Energy Catapult, it has a budget of £100m over a ten-year period and will promote closer collaboration across the supply chain and facilitate shared growth opportunities between developers and the supply chain.

The funding is available to all UK companies for submissions in two specific areas: cost reduction from advanced manufacturing techniques, and developing advanced sensors, Internet of Things (IoT) and communications solutions for offshore wind.

The first call is seeking submissions that identify potential cost reductions from advanced manufacturing or fabrication techniques. The aim is to encourage and support UK companies to explore new manufacturing methods and techniques that could improve productivity and facilitate cost reduction, with successful applicants learning from specialist delivery partners. This call is targeted at UK manufacturers/fabricators across all areas of the offshore wind supply chain and, in particular, companies seeking support to improve their existing processes and techniques, to reduce costs and ultimately become more competitive in the sector.

The second call will focus on developing advanced sensors, Internet of Things (IoT) and communications solutions for offshore wind, supporting existing supply chain companies to expand their range of products and services to meet the future needs of the sector and is aimed at UK-based SMEs exploring the use of innovative technologies, products and services to improve communications at next-generation offshore wind farms.

Over 200 companies have now registered an interest on the OWGP website where further information on the calls can be found. Applications for this funding are required by 7th November 2019.

For more information, and to apply, visit the OWGP website at https://owgp.org.uk/about/funding-opportunities.

Send this story to a colleague
Posted 2019-10-08 15:54:01
« Back to news

Subscribe to our monthly newsletter &nbsp&nbsp