New Funding Opportunities for Solent based businesses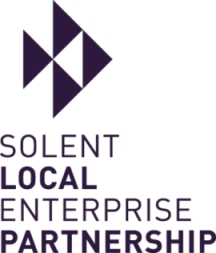 The Solent LEP have announced a broad range of funding that will help all sizes of businesses and organisations. The aim is to support job creation, safeguard existing jobs, increase profitability and help the economy to grow in the region.
The three new funds have recently been launched:

* High Growth Start-Up Business Fund
* Existing Business Support Fund
* Large Projects and Programmes

The Solent LEP are keen to talk to people if they are looking to start-up a new business, looking for money to get a particular project up-and-running, or need funding to support large-scale projects or programmes.

Businesses are being asked to complete this an online form at the following link:

https://solentlep.org.uk/business-support-and-funding/

The Solent LEP are particularly interested to receive applications from businesses in the following sectors:

* Marine and Maritime
* Advanced Manufacturing
* Aerospace
* Defence
* Life Science and Healthcare
* Digital and Creative Industries
* Oil and Gas
* Information Economy
* Visitor economy
* Construction
* Clean / Green Technology

These new funds provide opportunities to improve businesses' access and understanding of technical data, and to enhance employer-led skills training in the region.

Investments in smaller scale projects start from £5,000 and are up to £5m for major projects.

Co-investment funding is also available as part of the large-scale funding offer, and is open to organisations with a broad remit, including rolling out the infrastructure to support digital connectivity and support for rural initiatives.




Send this story to a colleague
Posted 2019-08-16 14:27:57
« Back to news

Subscribe to our monthly newsletter &nbsp&nbsp