New Manufacturing Growth Programme launched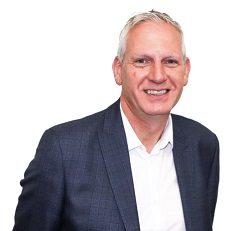 Having recently gained an additional £11.8m of funding to support the growth of small to medium-sized manufacturers, the Manufacturing Growth Programme offers grants for improvement projects to help accelerate business expansion.
Focused on helping businesses to overcome barriers to growth, this free service has recently been extended in the South East to parts of Surrey and all of Hampshire; potentially opening up support to a whole swathe of manufacturers on the south coast.

Robin Simpson, Manufacturing Growth Manager for the Solent region, commented that 'the Marine and Maritime sector is a key employer and one where I would like to see this funding making a significant impact.'.

Supported through the European Regional Development Fund (ERDF) and managed by Economic Growth Solutions, over 2,000 businesses have already benefited from this financial assistance since Autumn 2016. Providing a grant for a business to engage an external specialist, it can be used for projects as diverse as new product development and testing, to help with Marketing, as well as for buying in expertise to help achieve international standards, such as ISO9001.

Robin continued 'with a grant application process that has been recognised by employers for its ease and simplicity - removing the need for any time-consuming form-filling on the part of the business - and grant approval often coming within just a few days, this is a great opportunity to make some positive change.'.

To find out more, please contact Robin Simpson directly on 07773 228 147, email him at robin.simpson@egs.live or visit the website http://www.manufacturinggrowthprogramme.co.uk .


Send this story to a colleague
Posted 2019-05-30 19:18:22
« Back to news

Subscribe to our monthly newsletter &nbsp&nbsp