Find out about Key Enabling Technologies to drive innovation and competitiveness in your business, 9th April 2019, Ocean Business, Southampton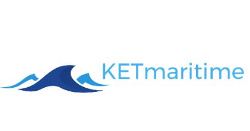 Marine South East will be hosting a workshop looking at how a number of Key Enabling Technologies are driving innovation and competitiveness in the maritime sector at Ocean Business on Tuesday 9th April 2019 from 10am to 12 noon.
Marine South East is a partner in a European project called KETMaritime and will be presenting information and case studies on key technologies such as micro and nanoelectronics, nanotechnology, industrial biotechnology, advanced materials, photonics and advanced manufacturing technologies all of which can assist maritime companies bring new processes, products and services to market.

The workshop will include discussion of the case studies to enable firms to understand how some of these technologies could directly assist their business. The event would be of interest to both SMEs and larger companies who are interesting in learning about Key Enabling Technologies that could transform their business.

For more information about the KETmaritime project please visit http://ketmaritime.eu

To reserve your place at this free event please click on the registration button below. Please note you will also need to register to attend the Ocean Business Exhibition and Conference at

https://www.oceanbusiness.com

The event will take place on Tuesday 9th April 2019 from 10am to 12noon in conference room 344/32 (level4) at Ocean Business which takes place at the National Oceanography Centre in Southampton.

Send this story to a colleague
Posted 2019-01-31 14:56:38
« Back to news

Subscribe to our monthly newsletter &nbsp&nbsp