Update from the Clean Inland Shipping project; CLINSH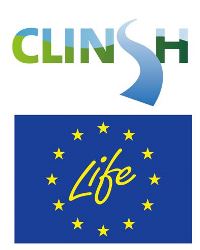 CLINSH is a European consortium promoting clean inland waterway transport. Within CLINSH Dutch, Belgian, German and English public and private organizations work together. Marine South East is one of the consortium partners.
The main objective of CLINSH is to improve air quality in urban areas by accelerating emission reductions in Inland Waterway Transport.

The CLINSH consortium aims to:

* demonstrate the effectiveness of greening measures in the Inland Waterways Transport sector

* stimulate the sector to personally take these greening measures

* contribute to improving air quality



An important part of the CLINSH project is the monitoring of the emissions of the CLINSH fleet of inland waterways craft.

Currently more then 20 ships are equipped with the monitoring equipment and are generating data about the operation of the ship and the emissions. By early 2019 all ships will be fully functional with the monitoring equipment installed.

The data that is continuously generated will be validated and multiple reference measurements on each ship will be carried out in 2019. All the data will be collected in a large database, which will be analyzed by the specialists.

Further updates will be shared via this newsletter and you can read more about the project at https://www.clinsh.eu and sign up to receive newsletter updates.

CLINSH is co-funded by the European fund LIFE. The province Zuid-Holland is the lead partner of the CLINSH project.

Send this story to a colleague
Posted 2018-12-20 14:32:00
« Back to news

Subscribe to our monthly newsletter &nbsp&nbsp