Multi-Use Platforms in the Atlantic: Finance and Route to Commercialisation; 30th November 2018, Canary Islands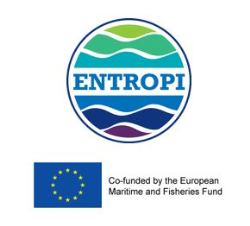 PLOCAN the Canary Islands partner in the ENTROPI Project looking at the business opportunities for Multi-Use Platforms at Sea is holding a seminar to discuss the Finance of these projects and viable route to commercialisation.
The event is being held on Friday 30th November 2018 at the PLOCAN offices in the Canary Islands.

Topics under discussion will include the background to the ENTROPI project and a discussion around the floating offshore wind and aquaculture test site already in existence in the Canary Islands. This will be followed by a round-table session with public funders and private investors as well as a discussion on how to enhance the business case and investment case.

The seminar will highlight the future opportunities for stakeholders and businesses.

For more information about the event please contact PLOCAN at info@plocan.eu or call +34 928 12 44 14

For more information about the ENTROPI project please visit http://www.offshoreplatforms.eu where you can sign up to the Interest Group to be kept informed of events, updates, downloads etc.

ENTROPI is co-funded by the EU Maritime and Fisheries Fund.

Send this story to a colleague
Posted 2018-10-10 07:44:16
« Back to news

Subscribe to our monthly newsletter &nbsp&nbsp