Multi-Use Platforms at Sea ENTROPI project presentation at Business2Sea, 15th November 2018, Portugal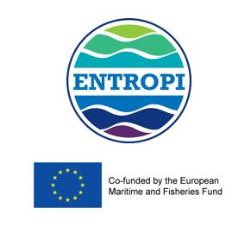 The Business 2 Sea Sea Forum is an international event dedicated to the development of projects and businesses in the different sectors of the marine and maritime economy. The ENTROPI project, looking at business opportunities for Multi-Use Platforms at sea will be presented at the event.
The ENTROPI project will be discussed during the thematic session of Shipbuilding and Marine Renewable Energy on the 15th of November from 14h00 - 17h30 at the Alfandega Exhibition Centre in Porto, Portugal.

The event is open to the participation of all types of organizations - companies and business associations, higher education institutions, research centers, entities with intervention in the marine and maritime.

Registration is now open to reserve your place at this session:

https://docs.google.com/forms/d/e/1FAIpQLSdv6iBEKPP5d45ahRQbP3zx7XknAcu81wlmOZyOsVooxy_FPA/viewform

To find out more about the ENTROPI project and business opportunities for Multi-Use Platforms at Sea please visit:

http://www.offshoreplatforms.eu and register to join the Interest Group to receive regular updates via the website.

For more information about the Business2Sea event please go to:

http://www.forumoceano.pt/p185-business2sea-sea-forum-2018-en

And for the full programme visit:

http://www.forumoceano.pt/p205-business2sea-sea-forum-programme-provisional-version-en

ENTROPI is co-funded by the EU Maritime and Fisheries Fund.

Send this story to a colleague
Posted 2018-08-10 14:17:37
« Back to news

Subscribe to our monthly newsletter &nbsp&nbsp