Workshop/webinar on using Earth Observation Technologies in monitoring water-level rise and coastal erosion, Tuesday 17th July 2018, France and online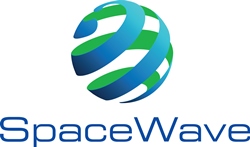 The SpaceWave project is hosting this free event to explore how Earth Observation technologies can provide opportunities, challenges and solutions for your business in the field of monitoring and surveillance of water level rise and coastal erosion. The event will take place on Tuesday 17th July 2018 at the Aerospace Valley in France, from 10-12.30am CEST (9-11.30am BST) and will also be available to attend via webinar online.
The event will facilitate a group of experts, stakeholders and organisations and SMEs are invited to listen in, participate and share their own expertise and experience.

The workshop will last around 2.5 hours and can be attended in person or via webinar online. The workshop will be led by Pauline Théophane theophane@aerospace-valley.com

The workshop will explore the following:

* Overview of the SpaceWave project

* Use of Earth Observation Technologies to respond to water-level rise and coastal erosion

* Case study of the Mekong River Delta, Vietnam

* Opportunities for collaboration and cooperation for SMEs in Vietnam

* Introduction to key stakeholders for Vietnam policy making and control and Key actors in the French administration who run programmes in the region

* Q&A session : what are the expectations of the attending companies about Vietnam market and how best Aerospace Valley can support

Register below for full details of the event together with login details for attending via webinar.

https://attendee.gotowebinar.com/register/6263429951518359809

The event will take place at Aerospace Valley - B612, 3 rue Tarfaya, 31405 Toulouse, France from 10-12.30am CEST (9-11.30am BST) or you can attend online via webinar.


This event is one of a series of 4 taking place. Details of the other events can be found in the events listing.

Send this story to a colleague
Posted 2018-06-08 11:58:07
« Back to news

Subscribe to our monthly newsletter &nbsp&nbsp