Workshop/webinar Monitoring and Surveillance of the Marine Environment, 17th July 2018, France and online via webinar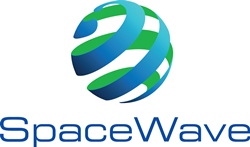 The SpaceWave project is hosting this free event to explore how Earth Observation technologies can provide opportunities, challenges and solutions for your business in the field of monitoring and surveillance of the marine environment. The event will take place on Tuesday 17th July 2018 at Pôle Mer Méditerranée in France and also online via webinar from 1.00-4.00pm CET (12.00 - 3.00pm BST).
The event will facilitate a group of experts, stakeholders and organisations and SMEs are invited to listen in, participate and share their own expertise and experience.

The workshop will last around 3 hours and can be attended in person or via webinar online. The workshop will be led by Clémence Le Corff at PMM lecorff@polemermediterranee.com and Hugo Blanchet at PMM blanchet@polemermediterranee.com

The workshop will explore the following:

* Overview of the SpaceWave project

* Ecosystem monitoring: mapping of coastal habitats (for shallow waters), analysis of the reduction of seagrass area, algal bloom, coral bleaching, etc.

* Monitoring and surveillance of human activities:, maritime traffic,

* Pollution monitoring: identification of pollution plumes (oil spill, port discharges, resuspension of sediments during dredging or extractions, etc.) and forecasts;

* Themes addressed through concrete use cases presented by companies.

Register below for full details of the event together with login details for attending via webinar.

This event can be attended in person at Technopole de la Mer - 93, rue Forum de la Mediterranee (3eme etage) CS, 60033 - 83196 Ollioules or attended via webinar at the following link:

https://register.gotowebinar.com/register/3995160553202776066

This event is one of a series of 4 taking place. Details of the other events can be found in the events listing.

Send this story to a colleague
Posted 2018-06-08 11:31:58
« Back to news

Subscribe to our monthly newsletter &nbsp&nbsp