Developing Innovative New Products and Services? Funding available from Innovate UK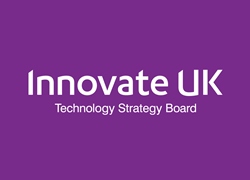 Businesses can apply for a share of up to £20 million to develop ideas for innovative new products and services in any sector of the economy. Read on for full details.
Innovate UK, the UK agency responsible for helping UK businesses bring innovative products and services to market, has up to £20 million to invest in cutting-edge ideas that could have an economic impact. Projects can work on disruptive and game-changing ideas in any sector of the economy or any field of technology, science or engineering. They can be of various kinds from small feasibility studies to longer industrial research or experimental development projects. The competition is also open to concepts with a view to commercialisation.

Competition information:

* the competition opens on 10th May 2018, and the deadline for applications is at midday on 11th July 2018
* it is open to businesses working alone or with other businesses and researchers
* projects must include at least one micro, small or medium-sized enterprise
* Innovate UK expects projects to range in size between £25,000 and £2 million and for them to last between 6 and 36 months
* businesses could attract up to 70% of their project costs if they are SMEs, (up to 60% for medium-sized businesses, 50% for large businesses)
* a briefing event will be held on 14th May 2018

For more information please visit:

https://tinyurl.com/yaw4zpfr
Alongside this competition, there is also an opportunity for businesses to apply for Knowledge Transfer Partnerships (KTPs).

Send this story to a colleague
Posted 2018-05-01 10:46:51
« Back to news

Subscribe to our monthly newsletter &nbsp&nbsp