New Italian marine online B2B platform currently free to join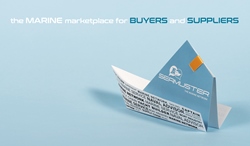 Seamuster is a new B2B marine network web platform dedicated to the international boating industry which is currently free to join.
The site has been online for a few months, and is currently being populated with shipyards, suppliers, consultants and all the operators of the marine sector.

The aim of SEAMUSTER to allow marine businesses to be visible in a global marine marketplace for companies who offer and require products or services. It allows businesses to reach, or be reached, with customers and partners around the world.

Currently, in the start-up period and in order to engage businesses, subscription to the portal is free with 12 months membership subscription, which includes up to 5 users per company. At the end of this period, the company will be free to confirm its ongoing commitment.

To learn more about Seamuster and how it might benefit your business visit:

http://www.seamuster.com

Or view the online video at:

https://www.youtube.com/watch?v=2-MVXPRHe8Y .


Send this story to a colleague
Posted 2018-03-01 10:25:10
« Back to news

Subscribe to our monthly newsletter &nbsp&nbsp