Bridging for Innovators programme to leverage £2 billion worth of ISCF funding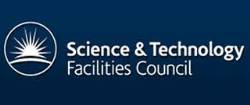 Science Technology Facilities Council (STFC) has launched the £2 billion Bridging for Innovators (B4I) funding programme to support UK Industry to improve productivity and overcome production issues.
This programme offers funding to enable companies to work with STFC's advanced analytical technologies, supporting expertise and capabilities based in STFC's UK large scale science facilities.

Bridging for Innovators is designed to help companies overcome difficult product, manufacturing or process performance issues by leveraging more than £2b worth of existing government investment in large scale scientific infrastructure.

This funding forms part of the Industrial Strategy Challenge Fund (ISCF), the government's £4.7 billion support for R&D over the next four years providing significant investment for industry-led, multi-disciplinary research and business/academic collaboration.

Full details of the funding to Industry under the B4I Programme, how to apply, are available at the following link:

https://tinyurl.com/y9grqsr2

B4I funding is only available for industry and is not intended to fund activities in areas such as product development or fundamental research.

Send this story to a colleague
Posted 2017-12-08 13:11:33
« Back to news

Subscribe to our monthly newsletter &nbsp&nbsp