Are you involved with apprentice training in the ports and logistics sectors?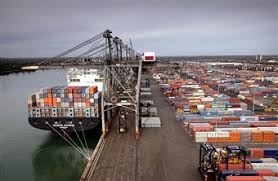 Marine South is a partner in a new ERASMUS OnBoard Project which is a two-year EU project with the aim of strengthening Vocational Educational Training (VET)/Employer partnerships.
The project is supported under the Erasmus+ programme and brings together partner organisations from Portugal, the United Kingdom and Ireland.

Working at local and regional levels the consortium seeks to link with key professionals involved or having an interest in the development of apprentice training for the port and logistics sector.

Using the information provided by sector members, the project will develop/update two to three functional profiles and joint curricula for apprentice training, meeting the recommendations of the European ECVET and EQAVET tools.

Additionally, the curricula will allow integration into the relevant National and European Qualification Frameworks (NQF/EQF). An apprenticeship model will then be designed and validated to provide guidelines for co-operation between stakeholders in training at local and regional levels.

The project will also address the important role played by the key professionals of the training provider and apprentice employer. These are the personnel involved in the planning, recruitment and delivery such as trainers, co-ordinators, HR staff, tutors and managers. To enable the key professionals to effectively implement the apprenticeship model, a training package will be developed and validated by course delivery to members of the sector.

To ensure a match between the labour market needs and the training offered, the project partners are keen to involve members and organisations who are involved in the ports and logistics sector.

If you are an Apprentice Trainer, Employer, Chamber of Commerce, Local/Regional Authority or other interested party and would like further information or be involved, please contact Marine South East by emailing: Admin@mse.uk.org

The ERASMUS+ OnBOard Project is co-funded by the Erasmus+ Programme of the European Union.

Send this story to a colleague
Posted 2017-11-28 14:56:03
« Back to news

Subscribe to our monthly newsletter &nbsp&nbsp