Kormarine Brochure Display Offer - deadline for shipping 6th October 2017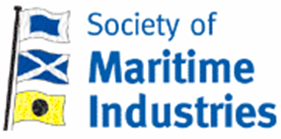 Kormarine is a key show in the global maritime calendar of events. The Society of Maritime Industries is offering companies the chance to enhance their presence at the show by taking part in their Brochure Disply Offer.
The SMI will display your brochures in the UK pavilion lounge and re-stock them throughout the show. The cost is £200 which includes the shipping of one A4 box weighing no more than 10kg.

Boxes need to be with the shipping company before 6th October 2017.

For more information please contact events@maritimeindustries.org for a booking form.



Send this story to a colleague
Posted 2017-09-29 15:57:11
« Back to news

Subscribe to our monthly newsletter &nbsp&nbsp