Fareham Innovation and Business Support Event, 11th July 2017, Fareham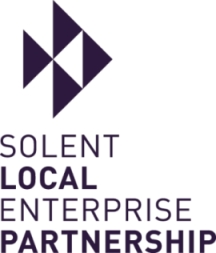 Businesses are invited to come and learn about business support opportunities in the Solent from the Solent Local Enterprise Partnership.
The Solent LEP is hosting a free exhibition for local businesses or those thinking of starting a business to come and hear about support and funding available for businesses in the Solent region.

Alongside information on business funding and support available through the Solent LEP and Solent Growth Hub, the event will also provide an opportunity to hear about innovation support for the Solent's business community through experts from Innovate UK and a successful innovative local entrepreneur.

Event Details:

Tuesday 11th July 2017
1.30 - 4pm
Ferneham Hall, Osborn Rd, Fareham PO16 7DB

RSVP By 4th July via email to events@solentlep.org.uk with your name and organisation.

Places are allocated on a first come, first served basis and are restricted to 2 attendees per organisation.



Send this story to a colleague
Posted 2017-06-29 12:24:18
« Back to news

Subscribe to our monthly newsletter &nbsp&nbsp