Email News June 2016

Welcome to the June 2016 Email newsletter from Marine South East...
If you would like to submit an article for consideration please email the text and a suitable image or logo to sj@mseuk.org
Posted 2016-05-09 14:21:14

New state-of-the-art Marine Skills Academy opens...
A new state-of-the-art Marine Survival Complex will be opening at the Maritime Skills Academy in Whitfield near Dover later this month.
Posted 2016-05-27 11:11:14

Innovate UK Manufacturing and Materials funding call now open...
Innovate UK has up to £15 million to invest in projects that support innovation in manufacturing and materials and lead to improvements in productivity, competitiveness and growth.
Posted 2016-05-13 12:53:28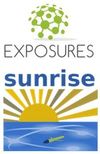 Can underwater drones gather data more cheaply and more quickly?...
That's the question being discussed in the Exposures European project workshop taking place at HR Wallingford in Oxfordshire, 29th June 2016.
Posted 2016-05-27 10:17:58

Light industrial unit and office spaces available in Southampton...
Anyone looking for office or light industrial space in the Southampton area should contact Basepoint Southampton about space that will shortly becoming available.
Posted 2016-05-10 17:14:04

Launch of the Solent LEP Marine and Maritime Growth Fund...
A new fund for companies in the Marine and Maritime sector located within the Solent LEP area and the New Forest District Council area has been launched.
Posted 2016-05-03 09:35:46

Nominations open for the Wind Propulsion Innovation Awards 2016...
The International Windship Association (IWSA) has announced that nominations are now open for the first Wind Propulsion Awards. The Wind Propulsion Innovation Awards recognise pioneering projects, technological innovation and the development of wind propulsion as technically and commercially viable solutions within the shipping industry.
Posted 2016-05-09 16:26:26

Expansion for Seawork Exhibition 14th-16th June 2016, Southampton...
Seawork, the commercial marine and workboat exhibition and conference taking place 14th-16th June 2016 in Southampton is expanding its number of pontoons due to extra demand.
Posted 2016-05-24 10:15:42

Roadshow: Channel coastal and transitional water ecosystems, 16th June 2016, Caen...
Interested parties are invited to attend this cross border event taking place in Caen on 16th June 2016 to explore coastal and transitional water ecosystems in the Channel area.
Posted 2016-05-13 13:20:30

Offshore Renewable Energy Optimisation Workshop, 7th July 2016, Portsmouth...
The South Coast Satellite Applications Centre of Excellence will be hosting this Offshore Renewable Energy Optimisation Workshop on Thursday 7th July 2016 at Portsmouth University.
Posted 2016-06-02 08:47:53

UKTI TAP grants available for JEC World, 14th-16th March 2017, France...
UKTI TAP grants of up to £1500 for SME's are available for companies wishing to exhibit at the JEC World Show taking place in Paris in March 2017. All TAP applications for this show must be processed through Composites UK.
Posted 2016-05-09 16:53:31