Solent LEP collaboration event for ERDF funding, 5th September 2019, Southampton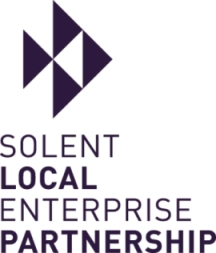 This networking event has been created for organisations and business that are looking to apply in the current live round of European Regional Development Funding (ERDF), closing on 30th September 2019.
The new round of European Regional Development Fund is open for applications until 30th September 2019. The ERDF Programme is made up of three separate calls, all aiming to increase economic and social prosperity in the Solent region, and to create a more competitive, prosperous and inclusive economy.

To support these different funding calls, and to help facilitate partnership bids, the Solent LEP will be holding a networking & partner event for organisations who are interested in the calls below.

* Enhancing Small & Medium Sized Enterprises - £5.3

* Supporting a Low Carbon Economy - £3.6m

* Promoting Research & Innovation - £2.4m

The session will provide an opportunity to speak directly with the Managing Authority on how to apply and what makes a good application, hear about the Solent LEP strategic priorities, and learn from current live projects.

The organisers will then create an environment where you will be able to identify interested bidders, learn about their strengths and who they are looking to partner with and why.

Event Details:
5th September 2019, 14.00 - 16.00
SO Fourteen, SO14 2AW

To register to attend this free event please follow the link:

https://www.eventbrite.co.uk/e/come-and-collaborate-on-solent-erdf-calls-tickets-67445779141

The purpose of this event is to facilitate cross partnership working to ensure the strongest application is made for these funding calls. This event is not an information sharing event and is instead aimed at organisations with well advanced proposals looking for additional partners to collaborate with to submit a joint application.
Posted 2019-08-08 07:47:18
« Back