Regenerate South Conference 2019, 4th June 2019, Winchester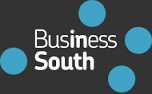 The Central South region has, and will continue to grow more than the UK average. If you have an interest in being involved in the regeneration, growth and economic prosperity of our area, you need to attend this conference.
The Regenerate South Conference 2019 is a fantastic opportunity for potential investors, developers, agents and consultants to debate the ambitions for the Central South region, ensuring that we retain competitiveness and productivity into the future.

Visitors will have the opportunity to meet with inward investment teams from: Southampton, Portsmouth, Bournemouth Poole & Christchurch, Winchester and Havant Councils.

Hear from keynote speakers:

* Ben Smith, National Park Cities
* Robin Dobson, Hammerson
* James Child, Whitehill & Bordon

Top of the agenda will be how to better shape the vision for our region to attract inward investment. We will hear from those that are currently investing and discuss what are the barriers and solutions to further investment. We anticipate a lively debate!

Regeneration of the South and Solent area has helped shape the Business South agenda for the past ten years. Through our Regenerate South Action Group, we focus on the opportunities, challenges and tangible delivery of promoting the South as an attractive region for investment and improved infrastructure.

Date:
4th June 2019

Time:
8.30am - 2pm

Venue:
University of Winchester
Sparkford Road
Winchester
SO22 4NR

Cost:
Champion Ticket: £75.00 + VAT

Non-Champion Ticket: £150.00 + VAT

contact eventsadmin@businesssouth.org

to book your place.


Posted 2019-04-10 15:27:44
« Back